At Pie, we're acutely aware of the rise in mental health support needed for young people.
Over the past two years, you've helped us to raise nearly £10,000 through our Soundcheck campaign to enable us to offer free counselling for young people in Thanet and Dover.
We are now offering free 1-to-1 counselling support for over 18s every Wednesday at Pie HQ in Ramsgate.
Trainee Counsellor Rohan has joined our team of counsellors to give these sessions as part of his qualification.
To sign up, individuals simply need to email us at info@piefactorymusic.com.
Meet our new Counsellor Rohan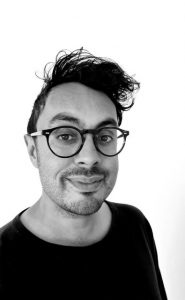 Hi, I'm Rohan 👋
I offer a non-judgemental space.
I'll listen to you, accept you for who you are, and try to understand what's going on in your life from your point of view.
I don't offer advice or tell you what to do, instead, I try to support and empower you to find your own ways to cope better with whatever issues you are facing.