Welcome to Slice of Pie!
This is our podcast, where East Kent's young people voice what matters to them right now. The world has been turned on its head and they are here to talk about it.
In Season 1, our Emerging Artists discuss the challenges they face as young musicians, what they want the future to hold and what action our community can take. They interview fellow young people, rising musicians, and also our very own Pie Managing Director Steph and past participants. Made by young people, for everyone.
Listen and subscribe wherever you get your podcasts, and please share.
---
Slice of Pie features Emerging Artists Conor Stanfield, Maxine Scott, Zico Hazem Briki, is produced by Buddy Peace and generously recorded by Ramsgate Radio.
Listen
Season 1
Episode 1
As we set off on a series of reflections, questions, and debates, our Emerging Artists Maxine, Zico and Conor interview Steph Dickinson, Managing Director of Pie Factory Music. They talk about the charity as it celebrates its 20th anniversary – why Pie started, what's changed, and what changes need to happen in society to support young people better, as well as what it means to be a young artist today and to be privileged (the big stuff!)
Episode 2
Music – where's it going? Our Emerging Artists Maxine, Zico and Conor talk about what inspires, worries and excites them about the music industry as they embark on their professional journeys to become musicians, sound engineers, and producers in today's fast-paced, changing industry.
Episode 3
Social justice The Emerging Artists return for a deep dive into real-world issues that really matter to them. They chat with Steph and Adam from Pie about social justice and wellbeing – why it's so important, innovative approaches, and what we can all do to make the world a kinder, fairer place. There's also a shout-out to sound engineers with top tips.
Episode 4
Stories – Lois Meet Lois, one of our #Pie20 crew – young people we've had the good fortune to connect with over the past 20 years of our work. Lois has found friendship, community, and a sense of belonging since coming to Pie. Having joined our social action group Action Community Thanet (ACT)! They've taken part in acts of kindness towards our local community in Thanet and East Kent, such as sleepouts to raise funds for homelessness, litter picks, and more. Here's Lois in their own words sharing their piece of the Pie experience…
Episode 5
Stories – Miles, one of our #Pie20 crew – young people we've had the good fortune to connect with over the past 20 years of our work. Miles came to Pie last year, somewhat reluctantly and with little expectation of enjoying himself. In a short time, Miles has felt Pie is his 'second home', has benefited from being mentored by our youth worker Connor, and has gone on to become a volunteer with our Juniors Youth Club in Thanet and a staff member helping to run sessions at our Aylesham club. Here's his piece of the Pie story…
Season 2
Episode 1
Social Action Slice of Pie hosts Zico and Conor are joined by Posy and Ollie – members of our youth volunteer social action group ACT! (Action Community Thanet). ACT is driven by a passion for kindness and has done some amazing things for the local community. They chat about their most recent fundraising projects – a 200k in-a-day challenge plus their new Bits and Bites foodbank support gifts for young people.
Episode 2
CEO Reflections and New Beginnings Emerging Artist Zico sits down with Pie's outgoing and incoming CEOs Steph and Zoë. They chat about how they got to where they are today, Steph's big achievements, and Zoë's aims for Pie's future and both reflect upon their dreams for the organisation and young people. This episode is a real toast to new beginnings.
Episode 3
Emerging Artists – Debdepan Conor and Zico are joined by the brilliant Debdepan, a rising Kent female duo who have been making waves on the local live gig scene with their ethereal, experimental sound. They discuss everything their journey so far has entailed, from starting their career in the music industry during lockdown to the creative process of writing music. Chelsea and Grace chat to Ziko about the barriers they have faced when breaking out onto the scene, especially as women, and being a part of Pie's Emerging Artists and what releasing their first single was like. You don't want to miss this one!
Episode 4
Stories – Adam Our Programme Assistant Adam chats to Zico about his journey at Pie. After loving Guitar Hero, he came to Pie to join the Band Room sessions and began learning the guitar, later forming a band called Ratz Nest, which joined our Emerging Artists Programme in 2021. From that experience, Adam became a co-founder of our youth record label Wantsum Music? and is now a full-time employee of Pie. Here's his story.
Episode 5
Stories – Billie Meet Billie who's one of the #Pie20 crew, a collection of stories from young people we've had the pleasure of connecting with in the past 20 years. Billie has attended many of our sessions and has been really enjoying learning about bike maintenance at The Bike Project and being a part of our social action group. Here's their story.
Episode 6
Open Arms Zico chats to Said, Abdullah and Malaan from our Open Arms group about what the programme has meant to them as they settle in the UK. Open Arms is Pie's weekly session for unaccompanied asylum seekers and refugees aged 13 – 21 years. Here they enjoy cooking together, making friends, playing games, and performing music. So far we've had over 20 regular members from 8 different nationalities.
Hear the latest episode

Meet the podcasters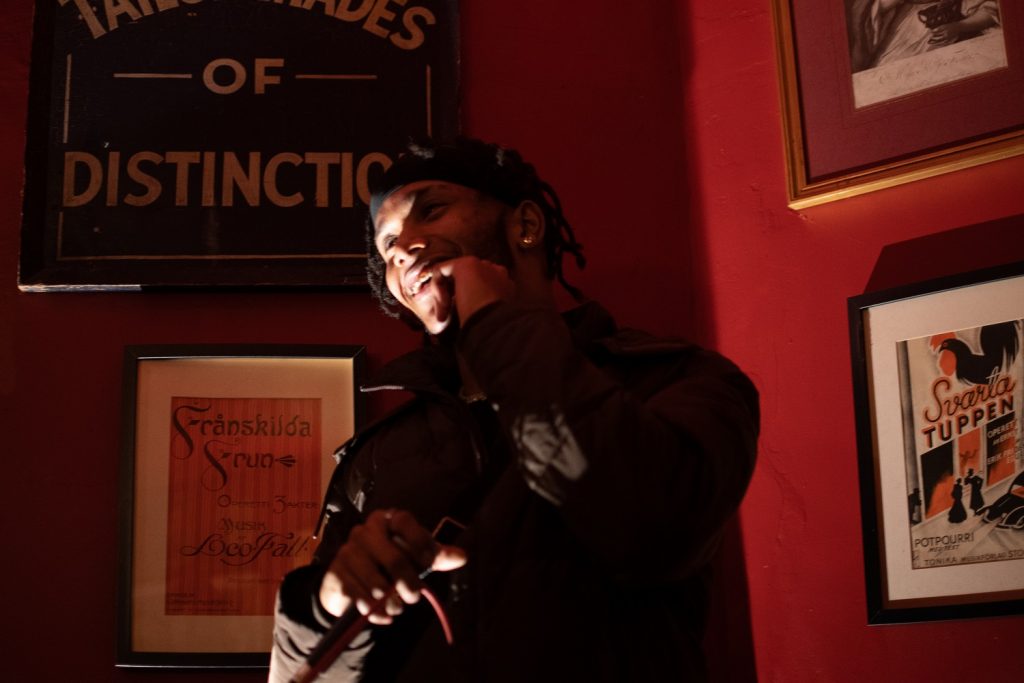 Zico
Zico isn't set on one genre – he likes to mix it up, depending on what the vibe is and what he wants to say. You might call it rap, but he's not into labeling it. Music has always been a part of Zico's life – his Grandad was a drummer, Nan was part of the Motown scene and Mum is a jazz artist, so he's always been driven towards music.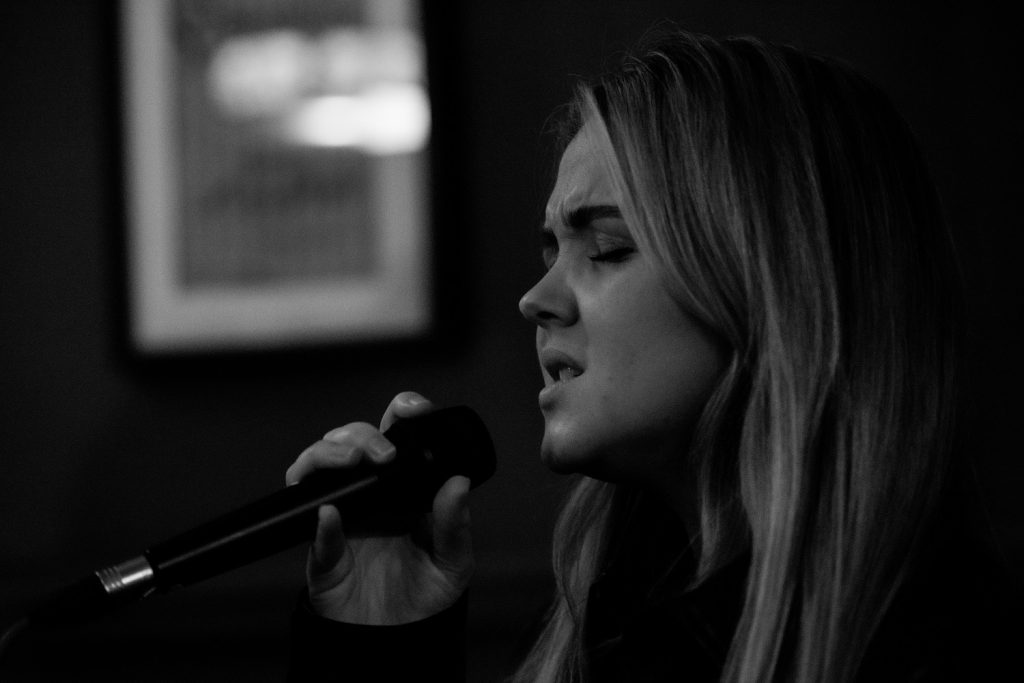 Maxine's speakeasy vocals blend a hybrid of 90's inspired sounds drawing on Neo soul, r n b, and nu jazz. Based in Ramsgate, Maxine's expressive lyrics and thought-provoking material is said to reflect the ever-changing landscape and the depths of the sounds found in London.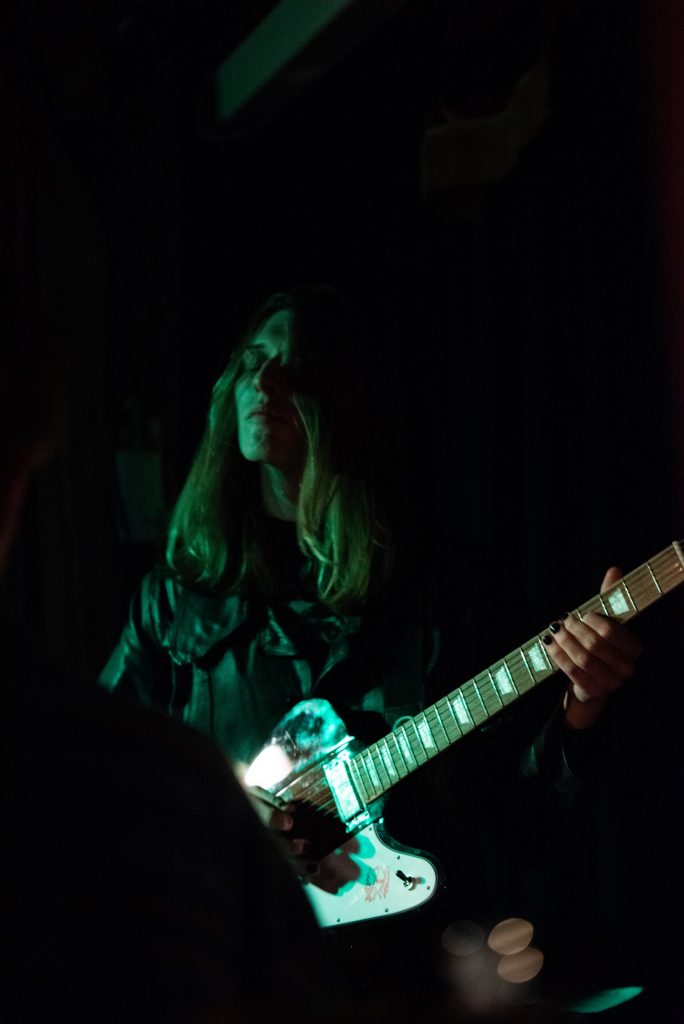 Conor is a performer and sound engineer, supporting a raft of local music venues including Elsewhere Margate and Ramsgate Music Hall with his tech wizardry and infusing artists' performances with his own musical passion.