Piece of the Pie – Grace
Posted: 16th August 2022
Grace, Girls Programme participant
Hi my name's Grace 👋
I had recently moved to the area from Essex and Rachel who was my next-door neighbour who runs the girl's group invited me to come and join in.
Being a part of The Feminist Complex (that's what we called the group) has really helped with my social anxiety. The Covid lockdown had meant I felt quite anxious being around other people and I found it hard to socialise again. The group opened up many opportunities to build on my knowledge of sound engineering, and it has given me purpose and friendship.
The support of the Girls Programme leader Rachel and session worker Moa has inspired me to volunteer at Rosslyn court in Margate (a venue that hosts a range of live gigs) and attend the Tech 31 workshop at the Gulbenkian in Canterbury, which has given me a lot of experience and made me feel like I belong.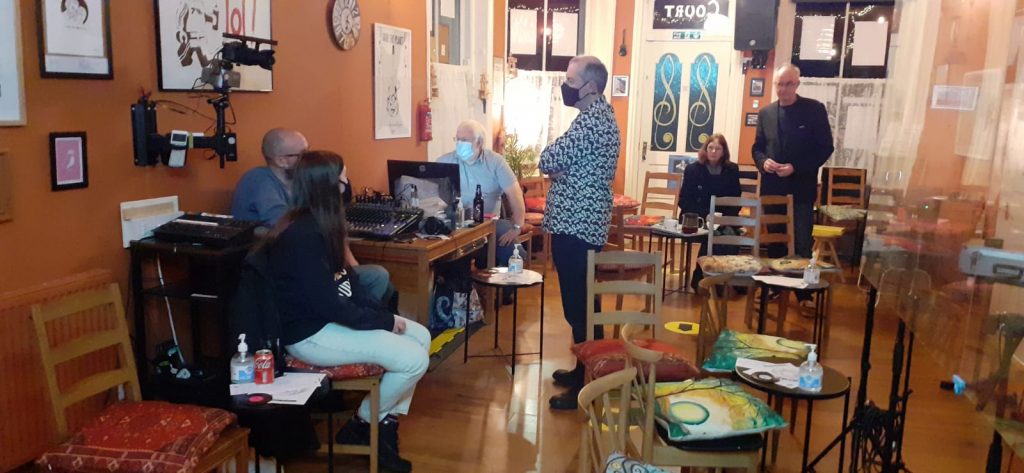 The change in myself being in The Feminist Complex has given me a lot of confidence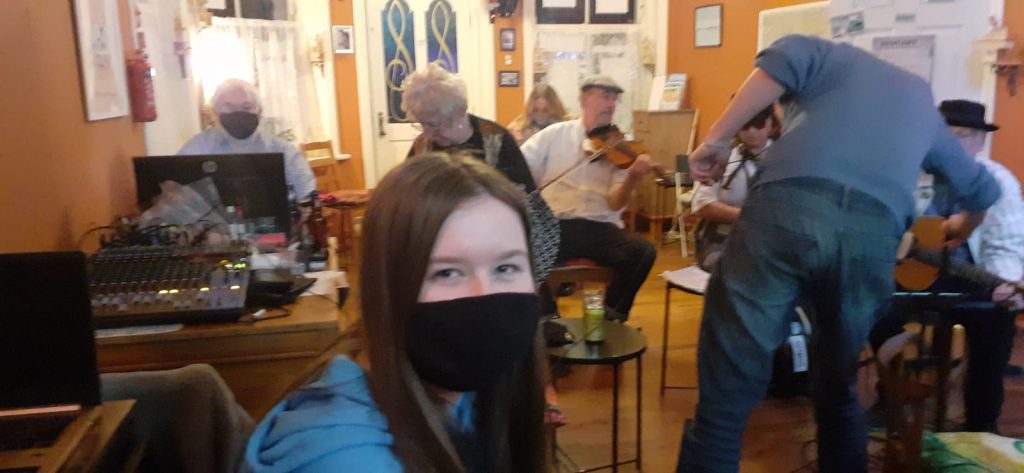 It has helped me with my social skills and enabled me to leave the house, it's given me knowledge on how studios work and extended my work on Logic, then at Rossyln Court and the Gulbenkian I learnt about how to use different desks in live event situations.
We performed as part of POW! festival in March 2022 at Ramsgate Music Hall.
I created an original track for the event from field recordings and transposition of music from a Japanese anime game which was played at interludes, amongst the other members of The Feminist Complex singing and dancing.
My favourite experience with The Feminist Complex has been when we went and saw the Frankenstein beatbox at the Gulbenkian- that was a really cool production and it was fun to shout out a bunch of songs on the bus home 😂
Collaborating with Kim from Palm Bay Music was a lot of fun- I learnt a lot. Kim understood my anxiety and dyslexia and gave me a lot of confidence in studio work, which has been really great.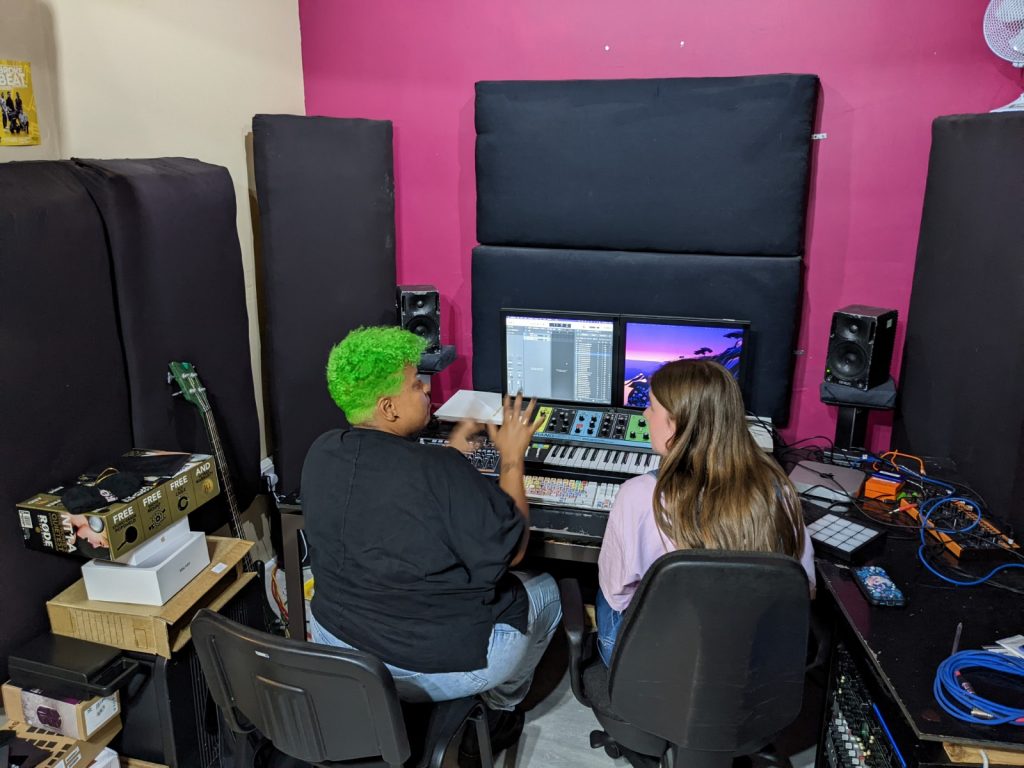 What are you planning next for your music projects?
As far as the future is concerned, I'm excited to be continuing going to Rosslyn Court and getting hands-on experience there, and I have been invited to Tom Thumb Theatre in Margate – another opportunity to carry on doing what I love.
If I could describe my experience of being a key member of The Feminist Complex it would be:
Challenging, motivating, and learning
---
Stories like Grace's make you realise that what starts out as a chance to be creative, can become so much more for a young person. It can be that transformative experience that helps them with another aspect in their life, in this case Grace's social anxiety following the pandemic. If you would like to donate towards our ongoing work to empower and inspire young people CLICK HERE