We have some very exciting news at Pie!

With the huge success of our Open Arms sessions for young refugees and asylum seekers, we are overjoyed to announce that the programme will be holding monthly Life Skills sessions for these young people throughout the spring and summer on these dates:
– Friday 14 April 3pm-5pm
– Friday 12 May 3pm-5pm
– Friday 9 June 3pm-5pm
Young people can just turn up and all sessions are free to attend.

These sessions will include:
Creating a collaborative cookbook with Dylane Hubbard (a local foster carer), with recipes and stories from young people's home countries, embellishing the links between nourishment and mental and physical wellbeing.

One-to-one asylum advice with a professional case worker from the Refugee Council. These will be offered as drop in 20 min appointments, prearrange or first come, first served. The advice service is for young people seeking asylum, up to 18 years old.

Opportunities for Life Skills Support and Individual Development with experienced Creative Practitioners Moa Norrsell and Daisy Kelly-Granger, such as help with homework, writing CVs, job applications, and more.

Pie's Open Arms session runs every Friday from 5pm to 7:30pm at our Ramsgate HQ for young unaccompanied asylum seekers. The session has seen so many wonderful crafts, dances, music and collaboration. This has been a space for young people to relax, enjoy food inspired by their culture, connect with others and celebrating togetherness and openness.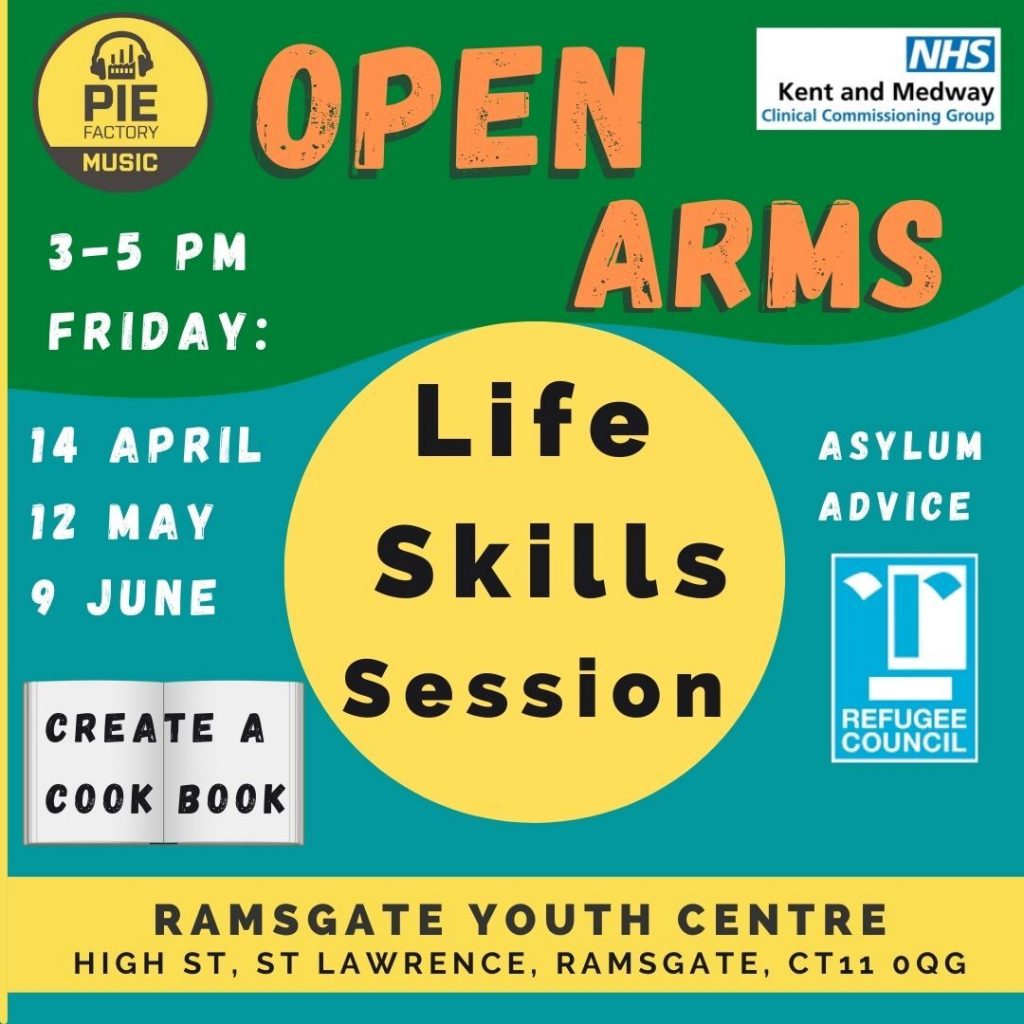 With huge thanks to the support from NHS Kent and Medway Clinical Commissioning Group who have enabled these sessions to happen.