Girls Programme
The girls programme is part of our funding from YouthMusic giving a safe space to girls and gender non conforming young people who have an interest in music. The project is two years and was split into two cohorts over its time.
The first year saw the wonderful Sirens group who achieved so many great things and connected with one another both in person and, online during the height of the COVID19 pandemic. They faced challenges of social restrictions. This meant gigs were all online. Despite the challenges, online streaming meant that people from all around the world could see them perform which was amazing. Sirens even had people from Australia tuning into their live performance: 'Play at home' which featured the talented guest singer and musician Daisy Beau.
With restrictions easing, the group then were given opportunities to perform in person working with musician Fran they developed skills in chanting, harmony and songwriting and got the opportunity to perform their original song "Chocolate Box Full of Swordfish" at The Gulbenkian and record their song with Kim at Palm Bay Music. You can view more of their story bellow in the imbedded YouTube link.
Year two features the brilliant The Feminist Complex Group who are making music heavily inspired by long conversations they have about feminism and influences from the music industry's impact on the world for women and gender non-conforming folk. Working with musician Moa the group have been introduced to an array of music from around the world and have written their own song called "Raise Our Voices".
The Feminist Complex have performed at venues and festivals across Kent like: POWThanet and The Gulbenkian. They continued to share their talents and collaboratively work in and create a safe and inclusive space. The Feminist complex got to develop and explore new instruments, music genres, songwriting skills and much more.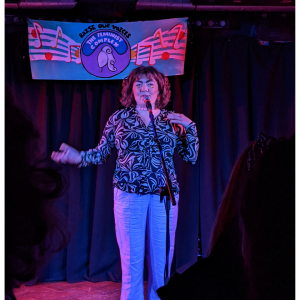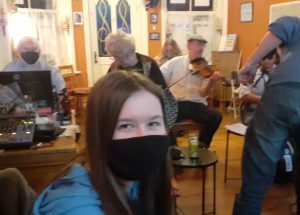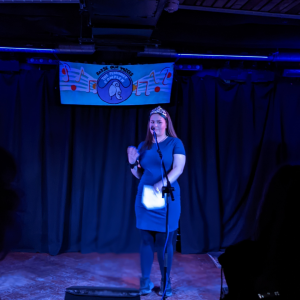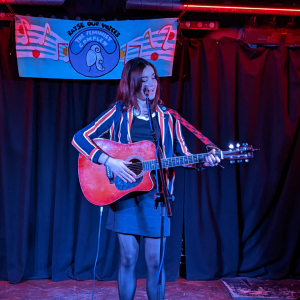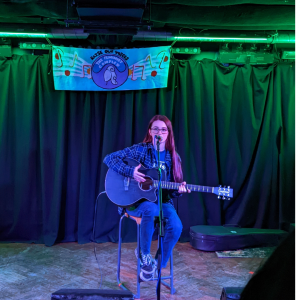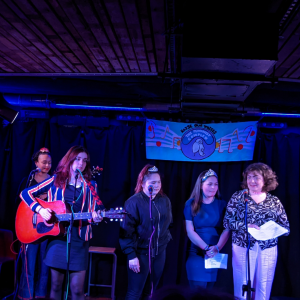 The two groups worked so hard to achieve such inspiring outcomes during these two years. They had important conversations, created beautiful and powerful music that was shown to the world and grew together as artists. We look forward to seeing what they achieve in the future.