Counselling
Pie Factory Music offers free face-to-face and online counselling sessions for 13 – 18-year-olds in East Kent.
It's thanks to our incredible community who crowdfunded for us that we are able to provide this service.
We set up our Soundcheck programme in response to the Covid-19 pandemic and the rise in referrals for mental health support. Our aim is to help provide talking therapy, in a bid to fill the gap in mental health provision in East Kent.
We work with professional, qualified counsellors who are not only able to support young people with their general emotional health and well-being but also have skills and expertise to help young people navigate racial trauma, identity, gender and sexuality.
Unfortunately, all of our counsellors have reached full capacity at the moment, which means we are not able to take on any new referrals at this time.
Support is available via the organisations below:
www.kooth.com
www.wearewithyou.org.uk/services/mind-and-body-in-kent
www.south-east-art-psychotherapy.co.uk
www.kentandmedwayccg.nhs.uk/mental-wellbeing-information-hub/children-and-young-people
---
You can refer a young person by completing the form below and returning it to info@piefactorymusic.com:
PFM referral form – Counselling
Our counselling offer
We provide online and face-to-face counselling with four qualified counsellors – Alex, Michelle, Remi, and Steph; and an Art Therapist, Alice.
In-person counselling is with Michelle on Tuesdays, and Art Therapy sessions with Alice on Mondays and Tuesdays at Pie HQ, Ramsgate Youth Centre, CT11 0QG; and with Steph at her practice in Folkestone
Online counselling is with Alex and Remi – various days and times are available
---
We believe that it may take a long time to recover from the challenges and trauma of 2020. This offer of free counselling for young people in East Kent is one way that we can ensure that no one is left to navigate their recovery alone.
Meet our counsellors
Alex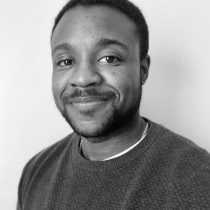 Hello! I have worked with people of various experiences, ethnicities, religious backgrounds, gender identities/expressions and sexualities. My approach to therapy is integrative, which involves using a variety of therapeutic tools from different schools of thought and tailoring therapy to meet the unique needs of each client.
The key philosophy behind my way of working is that as human beings, we are always in relationships with others, some of which are harmful, and others that can be healing. With this in mind, the therapeutic relationship is one that is meant for healing and my hope is that I can work with clients to achieve this by creating a safe, non-judgemental space to work through difficulties.
Alice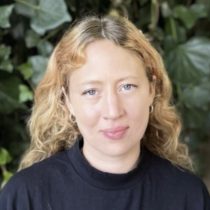 My name is Alice and I am an Art Therapist.
Art Therapy offers the creative process of art-making as a way for you to express your thoughts and feelings. The combination of art-making and talking provides you with a flexible and gentle approach, at a pace that suits you, which can really help when exploring more difficult emotions. You do not need any experience or skills in art-making, and the main focus will be on what the art-making process may bring up for you.
I offer a safe, confidential, and non-judgemental space to be heard and seen. I believe that an authentic and trusting therapeutic relationship can support you in gaining insights into yourself, as well as your relationships with others. I take an intersectional approach, and my experience is with people from socially, culturally and ethnically diverse backgrounds. I am a Neurodiversity-affirming therapist.
I have many years of experience in a range of settings working with children, adolescents, young adults and adults within schools, organisations, the community and the NHS, facilitating groups and one-to-one sessions. I also have my own private practice in Margate.
Alice will be starting a new Art Therapy group for care-experienced and/or unaccompanied asylum-seeking young people at Pie Factory Music. For more information, or to refer a young person to this group, please call the team on 01843 596777 or email info@piefactorymusic.com.
Michelle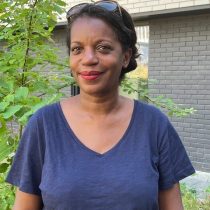 Hi, I work as a counsellor, clinical supervisor and counselling lecturer. I have my own counselling private practice where I see individuals from all walks of life, including musicians and young people.
I work with a range of themes such as ADD; anxiety; depression; phobias; trauma/EMDR; loss; addiction; smoking; confidence and assertiveness building. I offer the option of engaging verbally, creatively or both. In working creatively I include music; art therapy; dream work; worksheets; poetry and visualisation etc.
I understand that it can be a lonely journey when going through troubling times. My hope is to join you on your journey and to offer you the tools to cope better with life events. A safe space will be created where you will be listened to and talk freely about situations in your life without feeling judged.
About me: I love the cinema; kickboxing; gigs; dancing and having a good laugh. I occasionally volunteer backstage at the O2, counselling fans who are struggling with anxiety. I facilitate workshops and yearly well-being summer retreats, which are open to the public.
Remi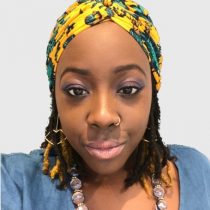 Hello! I'm a qualified person-centred therapist. What the person-centred part means is how I work with you, the client. I work to affirm your experiences because I believe deeply that my clients are the experts in their own lives. I want to hear from you about the things that affect you, the things that have brought you to a place of considering having therapy.
I believe that you best understand your inner thoughts, and the anxieties you may have, and in our sessions I'm there to listen to you. This style of therapy encourages the building of a therapeutic alliance between you and I. Our relationship is an essential feature of the work; so that you may trust me to hold space for you. I have specialised training and experience in addiction; working with ambiguous loss; racism, intersectionality, and trauma. I have worked extensively with clients from the LGBTQ+ community.
Steph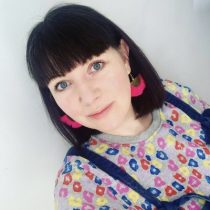 Hi, I have been a counsellor for 10 years, and I am trained to work with children, young people and adults. I work in schools as well as having my own private practice.
I believe in creating a safe space for people to share their thoughts, feelings and issues with me. I am really passionate about young people accessing high-quality therapy and being able to fully be themselves, and share with me so that we can work through things together. I have experience of working with a very wide range of subjects and enjoy supporting young people through their counselling journey. When I'm not working, I enjoy walking my dog, going to music festivals and spending time at the beach.