"You're Good, For a Girl" – sexism in the music industry by Claire Pitt Wigmore
Posted: 5th April 2022
This is a blog post I've written about the sexism and misogyny I have faced as a female guitarist. I am an instrumentalist and my new single with my band Vỏ Sò, Alive Again, is being released on Wantsum Music? record label I co-founded on 29 April 2022.
! Please note that some descriptions in this blog may bring to mind your own experiences of sexism. Please consider this before reading.
In 2002/03, when artists like Busted, McFly and Avril Lavigne were at their ultimate peak, I developed an infatuation with the sound of "rock" music and the electric guitar. An instrument that is very much associated with the genre, and one that I immediately took a great liking to after hearing Lavigne's 2002 hit "Sk8er Boi". It was from then that I wanted to learn how to play the guitar and master its intricacies. I was utterly determined to achieve this.
It wasn't until late 2008, at the age of 10, that I started learning the guitar. I remember my Mum taking me to a pop and rock music centre in Ramsgate which is where I had my first proper experience of playing an electric guitar.
I remember learning the chord of G major – that may have been about it, but that was enough for me to want to embark on my journey as an electric guitarist. The one major thing that stuck out, that I initially did not even notice until I hit my teen years, was that I was the only girl in the guitar group.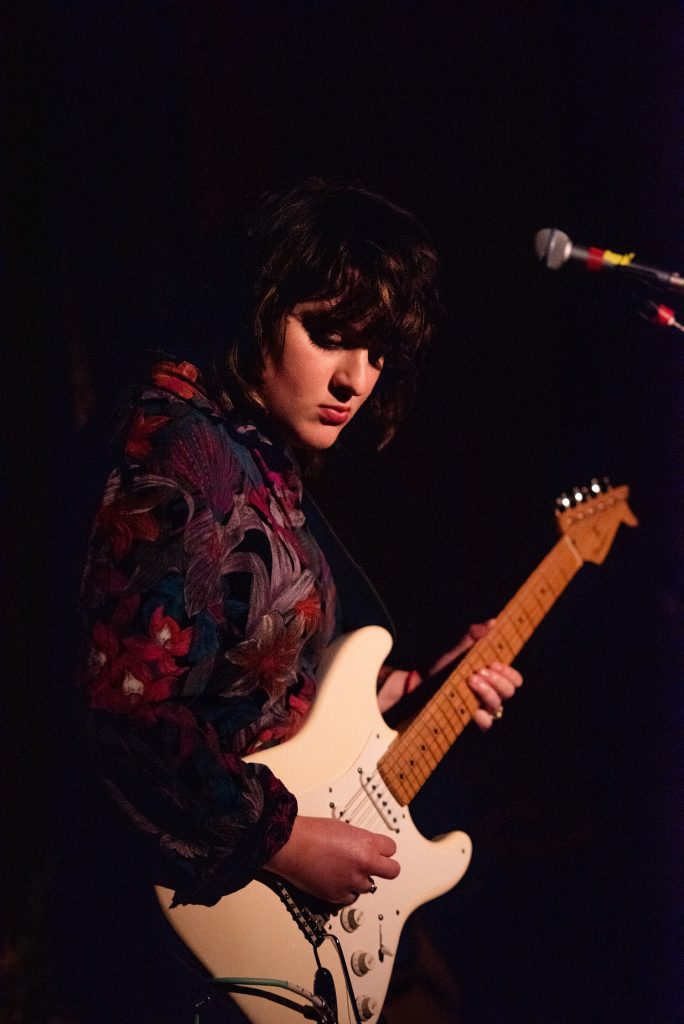 By the time I got to my early to mid-teens, I was becoming invested in the lead guitar side of things. I'm not sure if I was conscious of the fact that each role model or player I admired, were all male. No other girl I had met, yet, was passionate about wanting to nail a Metallica solo from the And Justice For All album. It's around that time that the sexist remarks started – when we were all becoming more mature and perhaps more self-conscious, wanting to conform to social norms.
The first remark experienced was around the age of 12, when I brought my guitar in to school. A boy in my year decided to kick me on the leg and sneer "You should grow a d!*k you guitar playing d$%e". A series of incredibly misogynistic and homophobic comments ensued and I started to learn that my chosen hobby wasn't safe territory for a young female. Comments from some of the older musicians at school came my way too… "What is she even trying to play?!" Still, I persevered and continued to study guitarists from the likes of Kirk Hammett, Slash, Jimmy Page, and many more. No women though.
Thinking back to when I had guitar tuition, I was never introduced to any female guitarists. They were all men. I don't think I ever really consciously thought about it until I started playing in bands myself and became aware of the dynamics within the music industry. Female instrumentalists were somewhat of a novelty and it certainly feels that way still, at times.
During my late teens into early adulthood was when my eyes were really opened to the male/female divide in the guitar world. I studied Music Performance at college and I was met with a pool of male instrumentalists and female singers. At the time, I wasn't a vocalist, so this really rocked the boat in some people's eyes. I remember not long into my course, a man in the year above me wrote a post on Facebook which stated he found "female instrumentalists cringy and infuriating", he then went on to proceed with "singers are fine though".
The initial seed of the "Man's world" mentality was starting to grow and it seemed to be thriving amongst a fair few people.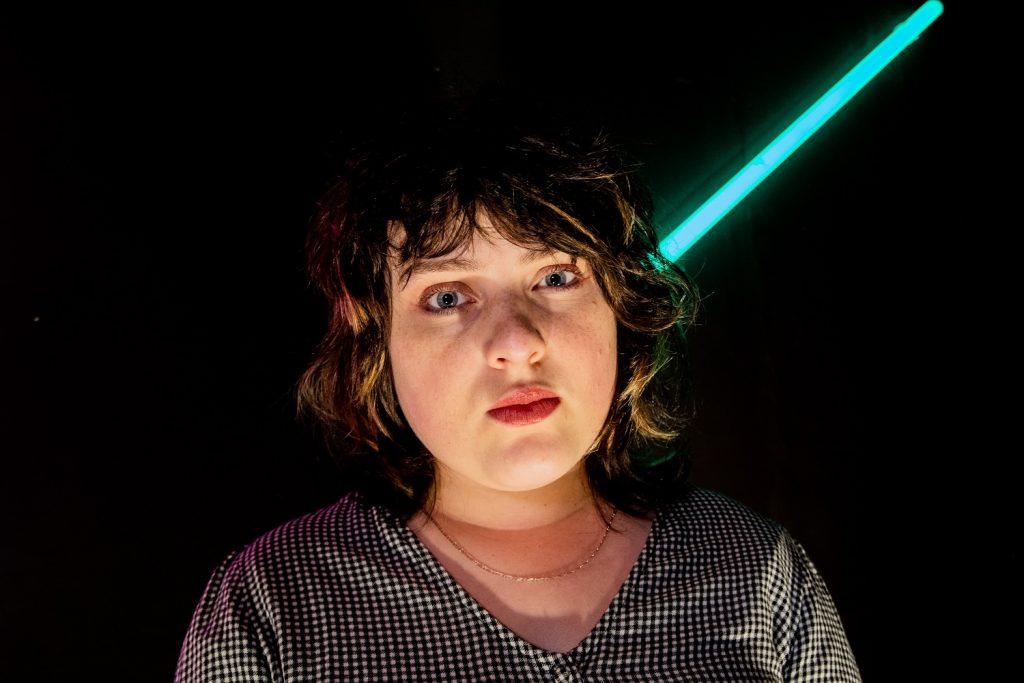 "She's not even that good", "she's not the right fit for the band", "you're actually alright, for a girl", "Girls aren't sexy on the electric guitar, acoustic guitar is fine though." Some of these comments came from people in authority (college tutors) so I really felt like I had no hope of being heard or being given a fair chance. I often felt like I had to prove my worth because there was no hope of being accepted into the "boy's club" – even though those 'boys' weren't masters of the instrument either and were at the same stage of development as I was.
I have been in bands where the line-up was predominately male and the conscious/subconscious underhand misogyny ran deep. Subtle remarks or even a lack of communication can make a person feel extremely unwanted or uncomfortable. We're told to "ignore" or "dismiss" these kinds of behaviours, but I simply wasn't prepared to let myself be second-guessed, sidelined, or even mocked purely because of the fact that my gender, attitude, and chosen profession was not a common occurrence in the music industry, especially in the area I'm from.
There's been unfair pressure on women in the industry to appear glitzy and appealing. I know in recent years things have started to change, and there have been more female/non-binary instrumentalists making a name for themselves, but it's still a struggle and it's still fairly rare. I have never understood the terms "female-fronted bands" or "all-girl bands" like they were a genre of their own. Fast forward a decade and I'm now a music teacher, established artist, and an active member of the local music scene. I'm also part of the collective of Pie's Emerging Artists who are supportive and share the same goals as I do. Although I haven't managed to meet as many female instrumentalists as I'd quite like to, I'm striving to be a pioneer for the next generation of female guitarists. Hopefully, I can channel the frustrations and injustices I faced into creating a fairer and more diverse community, amongst musicians.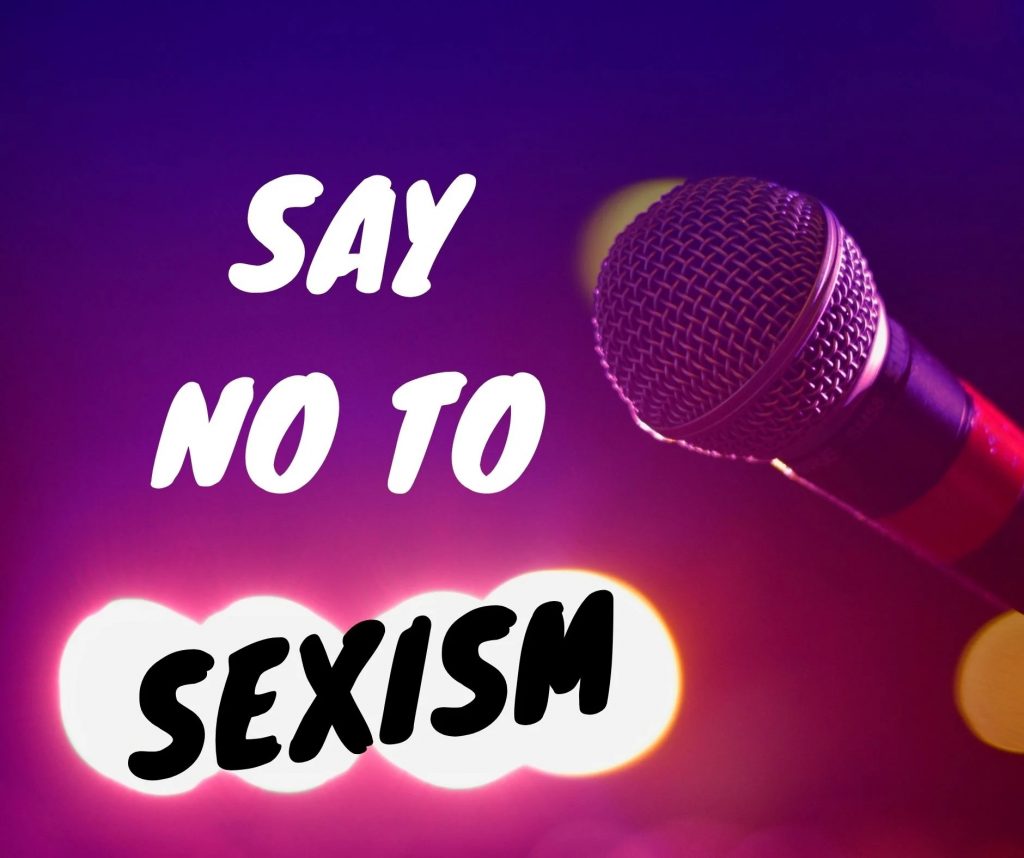 Like any embedded issue, there needs to be a systemic change. Starting with seemingly small things like birthday cards. If a family member wanted to buy me a birthday card with a guitar on it, they'd have to go into the "boys" section. Or posters with "legendary guitarists" on them and they only depict male guitarists. This, to me, is one of the reasons children are conditioned into believing there are "girls" toys and "boys" toys.
It's encouraging to see companies like Fender showcasing talented women on their social media channels regularly. Female bassists and guitarists who I fear could easily go under the radar because of embedded societal views are now, hopefully, getting their chance to shine on major platforms. Locally though, I feel this could be something we strive towards. Sharing, supporting and investing in talented women. Not because they appear to "look good" or they're "fitting the bill" but because people genuinely admire their talents and achievements.
It's extremely important at Pie that we provide opportunities for young women and genderqueer people, upping representation in the music industry, which is still so very very needed, even today. We do this through all our programmes, and specific opportunities such as our Girls Programme and the Emerging Artists collective.
Need to talk to someone?
If you need to talk to someone about your experiences, Pie offers a free counselling service for 13 – 18 year olds, and you can also visit www.musicmindsmatter.org.uk.