The World We're Dreaming Of
Posted: 21st September 2022
Pie is 20 this year. It has always been one of our top priorities as a youth charity to raise the voices of the young people around us.
Listening to young peoples hopes and dreams for their futures is extremely important and our belief is that every young person deserves the right to equal opportunity and that young people shape our future.
In August, a group of young people from Thanet and Dover took part in stop motion animation workshops with, artist Hannah Whittaker in which they learnt lots of different mediums, that can be used to make their final animation. We asked them to work with the idea: 'The World We're Dreaming Of'. They did a fantastic job thinking about their hopes and dreams for the future as inspiration to create some brilliant animations both together and individually.

Pie is turning 20 this year and we hope that by offering free creative workshops like these, it will help to give platforms to young people and help them to express their feelings in a safe environment without judgment. Using the arts to open up discussions into aspirations and dreams really helps to engage young people with visualising their futures.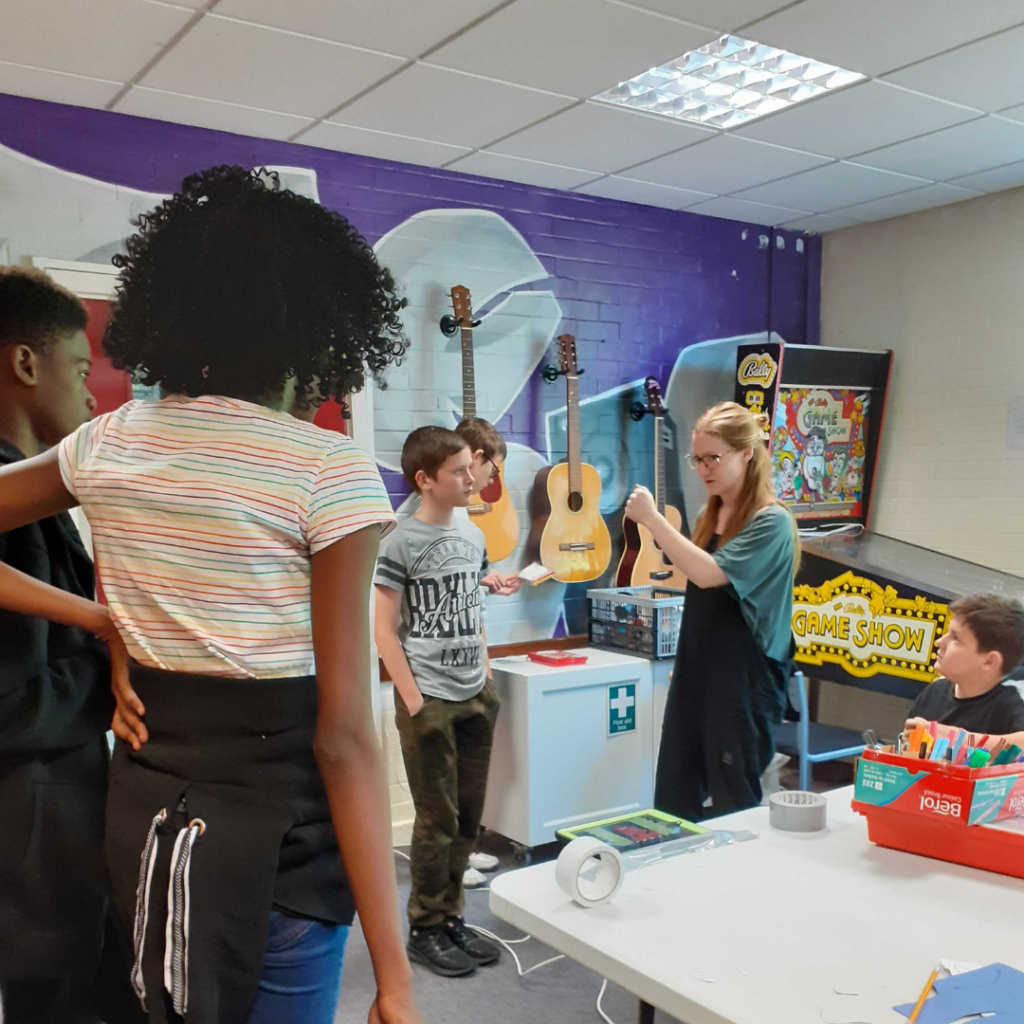 It was brilliant watching the young people's dreams come to life, they worked in a range of different materials to make different animations. Using Card to create people and faces, Bluetack to make characters, plasticine and various other craft bits and bobs. The young people got to learn how to use new software to create their animations. No dream, no matter how big or small, should be wasted, and even if dreams don't become reality, they can lead to other things in the future. Gaining these skills helped young people work together in groups, connecting with one another through art and having passions in common.
Have a look at some of the brilliant animations made by the young people from this project:
This 3 legged dog was made from plasticine by Hannah.
This octopus-like monster and audio was created by Kevin
This football player character was created by Nkemdirim.
This BluTack ant playing with a ball was made by Obinna.
This card portrait with moving face was made by Freddie.
This BluTack monster called Blob was made by Keira.
Keep an eye out on our website for upcoming workshops and sessions: www.piefactorymusic.com/whats-on/
Thank you to Reconnect Kent for funding this project and helping young people connect with one another about their ambitions for the future.