Piece of The Pie – Evan
Posted: 7th December 2022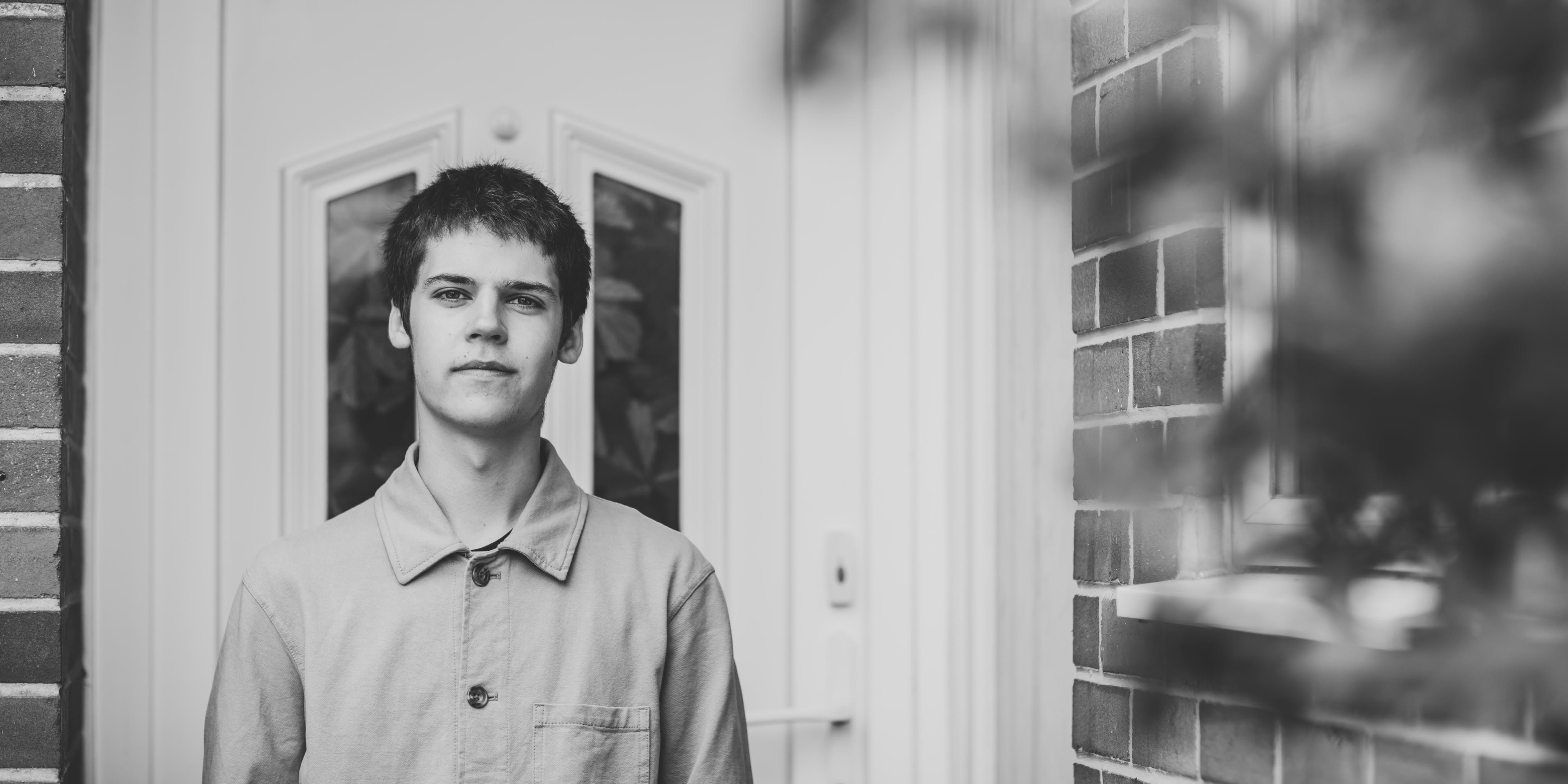 Evan: Pie participant, Emerging Artist, Intern.
Evan joined Pie Factory Music when he was 13 years old. He was in a band at school and needed a space to rehearse. The band were excited to find out that Pie was free and aimed at young people, which at the time he describes as "practically unheard of in the area".
Evan says: "I've always had a passion for playing and listening to music, but school didn't provide me with any opportunities to be creative. It was too formal and structured. Pie Factory Music offered space to explore music in your own way, instead of it being part of a curriculum."
After being at Pie for some time he started attending sessions on his own to play music with whoever was in the studio at the time. "I never thought I would have the confidence to do this" After a few years of attending our music sessions, we asked Evan if he wanted to be part of the Thanet Emerging Artists Programme, aimed at developing young musicians for a career in music. "This was a real turning point for me. I learnt so much on the programme, including how to set up and promote gigs, running live events and I had lots of opportunities to perform on stage. I've gone on to set up my own gigs and now work with a promotion agency."
After finishing college, Evan joined our team as an intern and worked alongside us on our social media channels, making posters and designing adverts. Evan also helped to run the band room youth session. "I used to attend these workshops as a young teenager and I'm really proud to be able to give back to the charity in this way." "I've always wanted a career in music, but it was being part of Pie Factory Music that put me on the right track to fulfil my ambition."
Evan has gone on to study art at university and has become a popular musician, performing live solo and with his band. Evan performed at our 20th-anniversary event: The Big Gig on 3 December 2022 at Elsewhere Margate alongside emerging artists Debdepan and seasoned performer Falle Nioke.