Piece of the Pie – Billy
Posted: 2nd June 2020
Billy, 18

How did your journey with Pie Factory Music start?
I was 16 when I joined Pie Factory Music. I figured it would give me something to do when I wasn't at college. To be honest, formal education just isn't for me and although I didn't mind media studies, I was bored during maths and English so would often bunk off. College wasn't creative enough for me so after just 10 months, I dropped out all together.
My pal told me about Pie Factory Music as he knew that I loved making music. I wrote my first rap song when I was 10, and was always performing in rap battles – I remember when I was in year 6 at school going up against kids in year 11.

I just thought I would attend Pie Factory Music as they offered free studio space. Something that is absolutely unheard of.

What did you gain from attending Pie?
After two years, I gained so much more than time in a studio. I made a lot of friends, gained more confidence, learnt how to record music and be more creative with my beats and raps. I made my first album and performed six gigs at events and festivals across Essex and Kent – this would never have happened without the charity.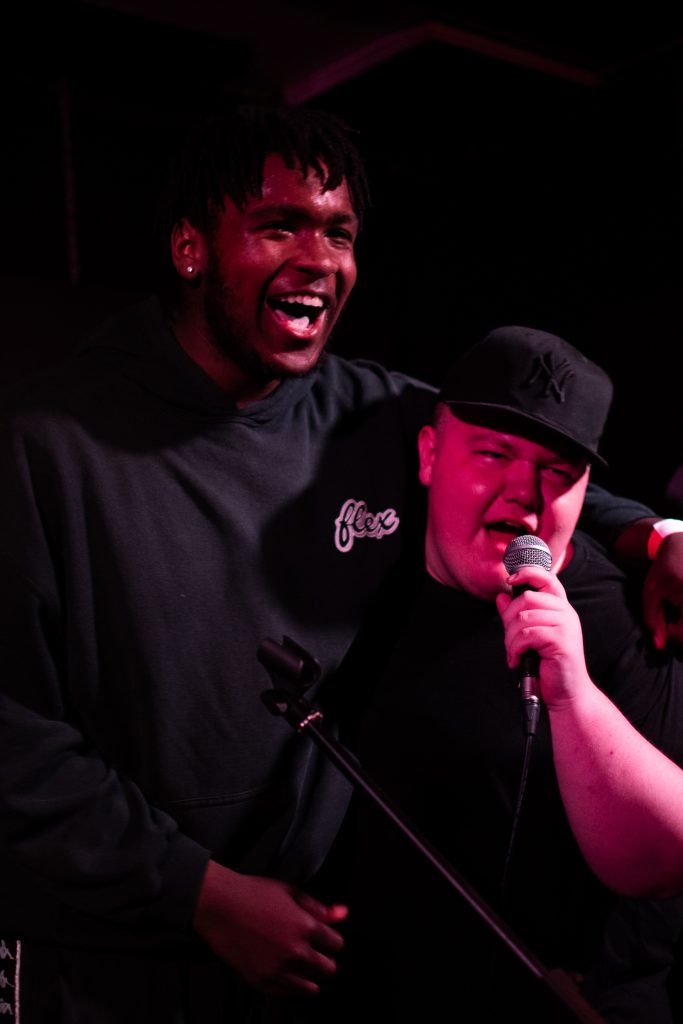 Pie Factory Music gave me the confidence to take up new opportunities, take risks and make an effort. However it was the staff that I got to know that made a real, lasting difference.

Matt, Zoe and Luis had a significant impact on my life. They didn't change me but through their conversations, I gained maturity and how to conduct myself as an adult. In some way, they were role models to me. I went to them for advice and conversations about my life in general. Zoe, especially, helped me realise that I had a real talent for writing music. They unlocked my full potential.
To be the first to know about projects like our Emerging Artists Programme and sign up to our mailing list click here
To read Katie's story click here