Open Arms Moving Stories exhibition
Posted: 9th June 2023
In the last year, youth charity Pie Factory Music has welcomed over 50 young unaccompanied asylum seekers and refugees to its Open Arms sessions. To celebrate the compassion-led project's first anniversary, the charity is holding an art exhibition of young people's work during Refugee Week (17 – 25 June 2023).
Moving Stories showcases activist art created by the young refugees and asylum seekers aged 13 to 21 years from the Open Arms project and will be on show at Discovery Planet on Ramsgate High Street. The works amplify their voices and share important messages of compassion, positivity, resilience, and community, as powerful stories of their journey and lived experience.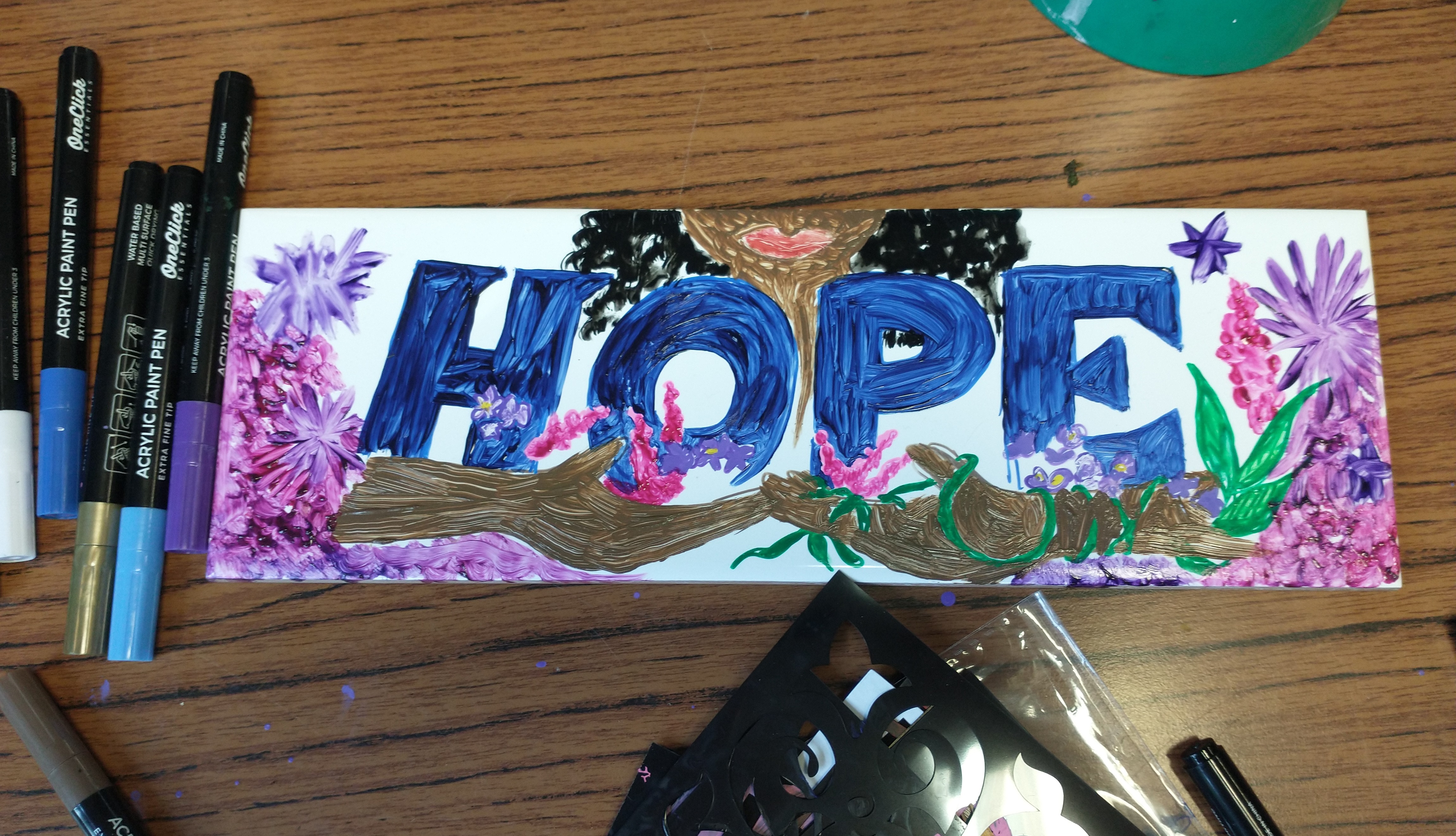 Every Friday, the free Open Arms social sessions have created a warm, welcoming and inclusive space for young people from Afghanistan, Eritrea, Ethiopia, India, Iran, Kurdistan, Ukraine, Syria and other countries who have fled their homes seeking asylum in the UK. Together, they make music and art, play games, dance and cook traditional recipes from their home countries, whilst making friends and connections and learning life skills. They've also taken part in new experiences such as Discovery Planet's science-inspired workshops.
Pie Factory Music CEO Zoë Carassik-Lord says:
"We started the Open Arms sessions last June in response to the growing need to provide a safe space for ALL young people in East Kent. It's our duty at Pie to be here for every and any young person in and coming to East Kent. The programme demonstrates how people from different backgrounds can support and befriend each other, bridging cultural differences in a celebration of diversity and unity. We are immensely proud of this programme, which has inspired other organisations to create space for young asylum seekers and refugees too. We'd love for as many people in our community to celebrate these young people by coming to the exhibition, which we can't wait to welcome people to, with open arms."
Some of the powerful messages in the Moving Stories exhibition include: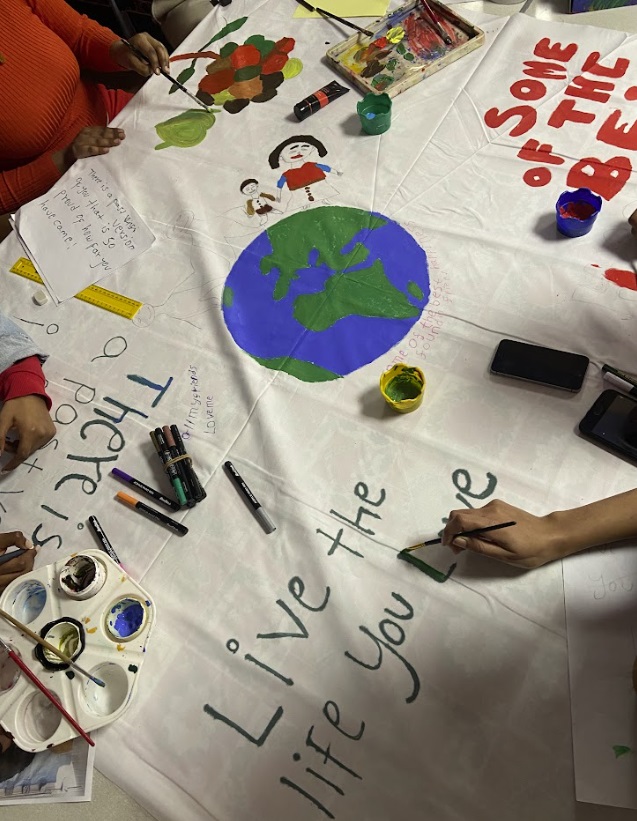 "There's a past version of you that is so proud of how far you have come."
In this heartfelt message, a participant reflects on her own challenging journey, as well as the difficult journeys of many others who have made it to the UK. This is a message of resilience and progress.
"When you see me, ask me a question."
This message emphasises the importance of getting to know someone before making judgements and reflects on how asylum seekers and refugees often face racism, exclusion, and judgement. It urges people not to judge someone based on preconceptions or stereotypes but rather to approach them with curiosity and understanding.
Open Arms: Moving Stories – Compassion & Migration
Discovery Planet, 47 High St, Ramsgate CT11 9AG
Saturday 17th June 2023, 10am – 4pm
Entry is free
The exhibition will remain in place until Thursday 22nd June.
Open Arms sessions
Every Friday, 5 – 7:30pm
Pie Factory Music, Ramsgate Youth Centre
High St, St Lawrence, Ramsgate, CT11 0QG

*There will be a brief break from activities from Friday 30th June to Friday 4th August, resuming on Friday 11th August. We look forward to continuing our journey of building connections, promoting compassion, and empowering young unaccompanied asylum seekers and refugees in Kent.
Open Arms is a programme for Young Unaccompanied Asylum Seekers and Refugees, 13 – 21 years old, in the care of Kent County Council/Medway local authority or another local authority and generously funded by NHS Kent and Medway Clinical Commissioning Group.