POW! Thanet – I Dream of Flying Carnival Art Workshop
Posted: 10th February 2016
We are delighted to be part of POW! Thanet, a week-long celebration of International Women's Day. We are holding a number of creative workshops for young people which are all FREE.
I Dream of Flying: Carnival Art Workshop – Wednesday 17th February – 10-4pm
Join us for an exciting day of carnival art where we'll be making a giant seagull…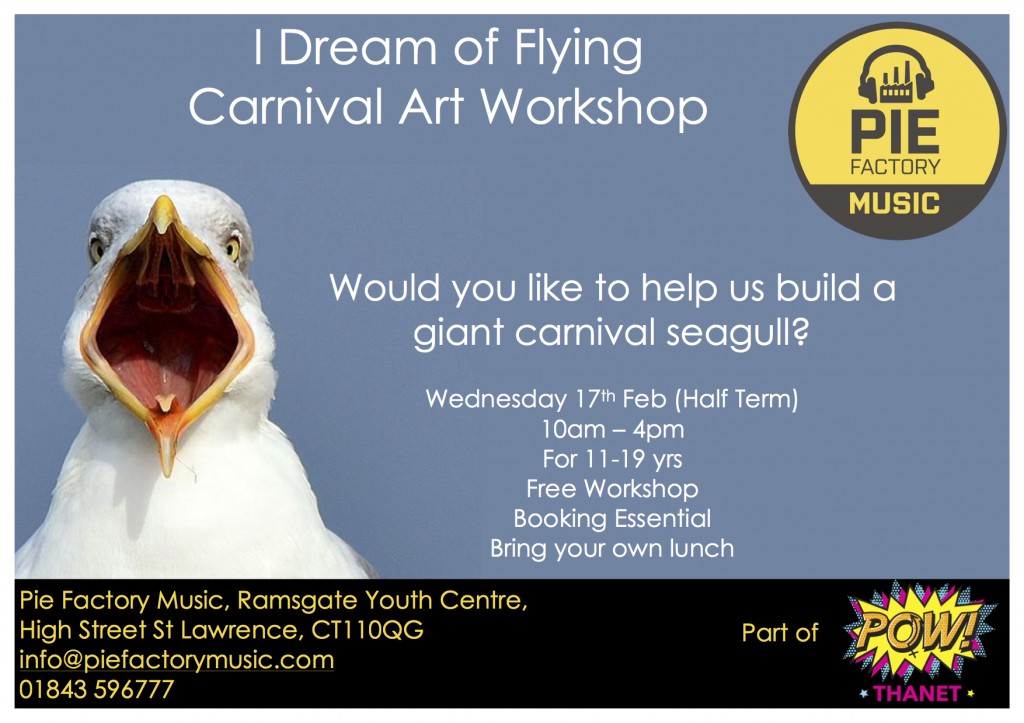 The giant seagull will be processed along Margate Seafront up to Resort Studio's on Saturday 12th March – at 7pm there will be a performance alongside participants of the Vocal & Percussion workshop.
To book a place on this workshop please call 01843 596777 or email info@piefactorymusic.com
Click here for the other workshops we are hosting as part of POW! Thanet: Vocal & Percussion Workshop with Emily Peasgood, Coding for Girls and Graffiti Workshop with Femme Fierce
Click here to find out more about POW! Thanet