POW! Thanet Graffiti Workshop
Posted: 9th February 2016
We are delighted to be part of POW! Thanet, a week long celebration of International Women's Day. We are holding a number of creative workshops for young people during the week of the 7th – 13th March 2016 which are all FREE.
Do not miss this adrenaline-charged Graffiti Workshop for young people aged 11-19 lead by Femme Fierce, a female graffiti crew from all over the UK. You'll have the chance to work alongside some of the best graffiti artists in the country and make your own mark.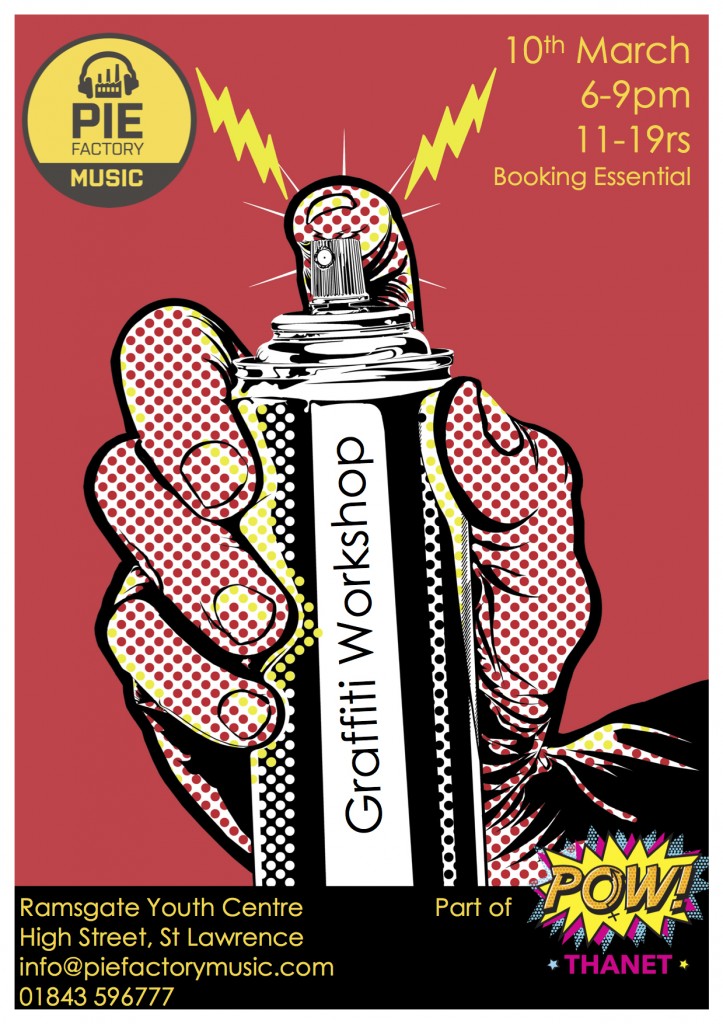 Spaces are limited so be quick, email info@piefactorymusic.com or call 01843 596777 to book now.
Click here to find out about the other workshops we are hosting as part of POW! Thanet: Carnival Art Workshop, Vocal & Percussion Workshop with Emily Peasgood, and Coding for Girls.
Why not go to the POW! Thanet Website for more information.